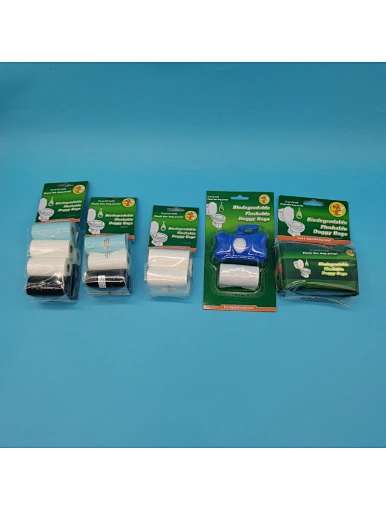 Water-soluble Biodegradable Dog Poop Bags Eco-friendly
1.Hygiene: Dog poop bags help maintain cleanliness in public places and prevent the spread of diseases caused by dog waste.
2.Convenience: With easy-to-use and portable design, dog poop bags enable pet owners to pick up after their dogs anytime and anywhere.
3.Environmental-Friendly: Many dog poop bags are biodegradable or compostable, which means they break down naturally over time, reducing the impact on landfills and the environment.
4.Odor Control: Quality dog poop bags come with odor-trapping properties, minimizing unpleasant smells during waste disposal.
5.Compliance: In many public areas and parks, using dog poop bags is required by local regulations to maintain a clean and safe environment.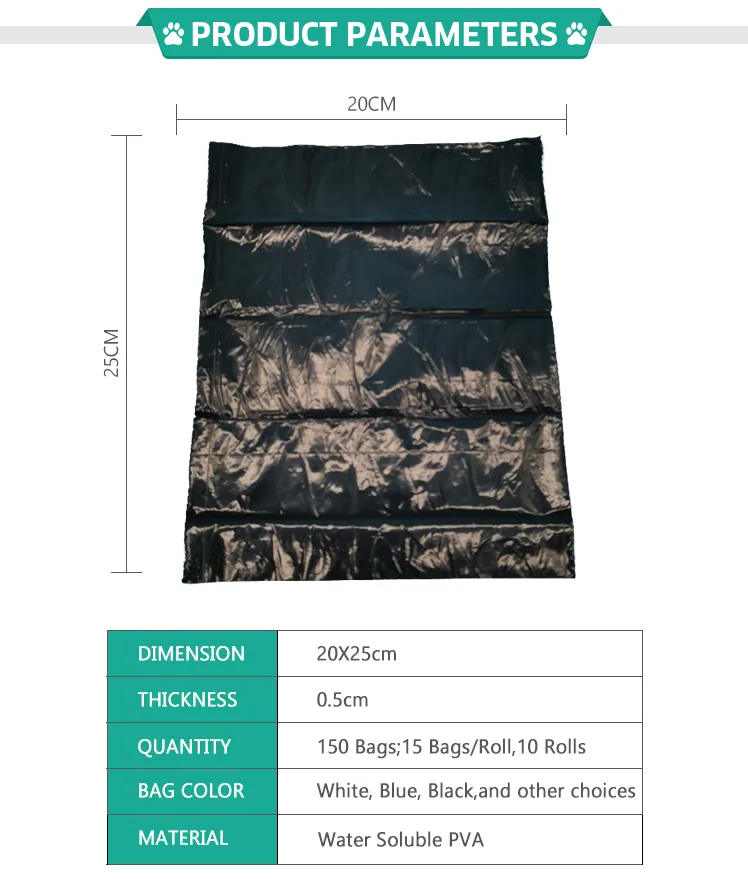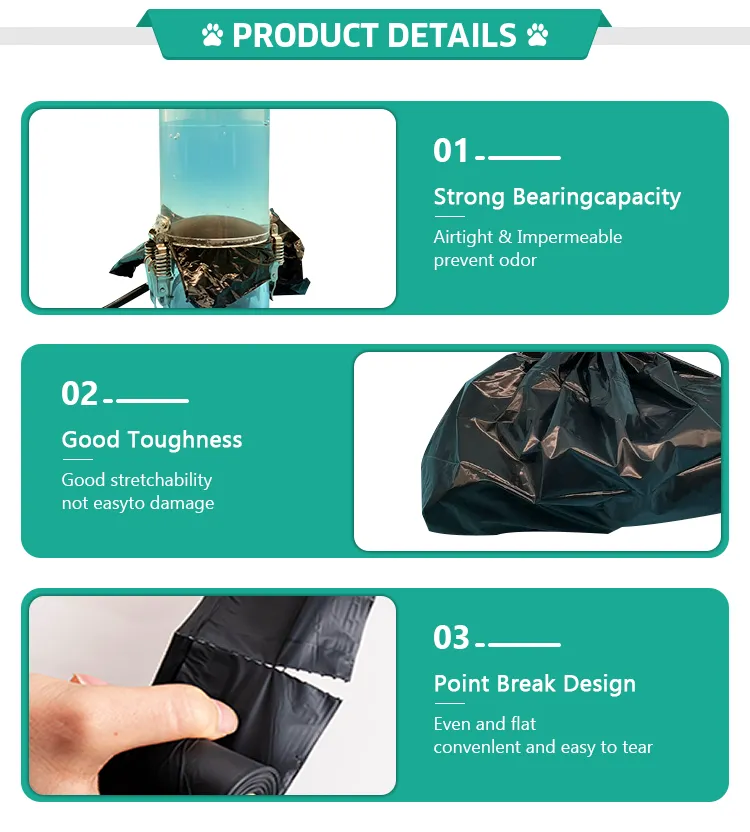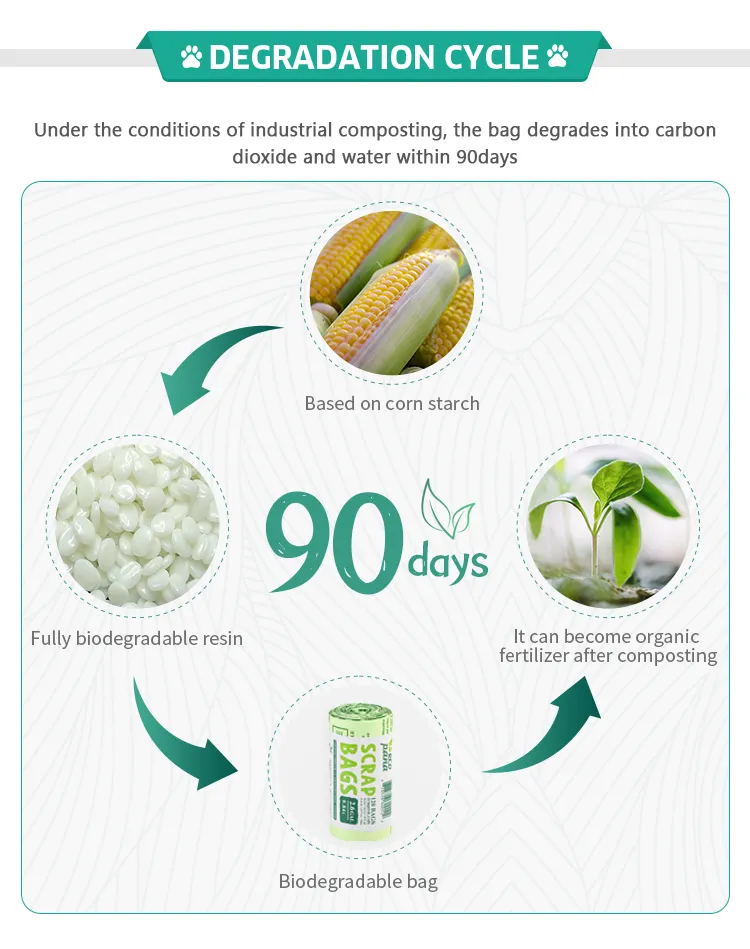 Dog poop bags are specially designed for the convenient and hygienic disposal of dog waste. They typically come in a roll or a pack of individual bags. The structure of a dog poop bag usually includes the following features:
1. Material: Dog poop bags are made of durable and biodegradable materials or water-soluble materials such as high-density polyethylene (HDPE) or cornstarch-based bioplastics. Biodegradable bags help reduce environmental impact and promote eco-friendly waste management.
2. Size: The bags are available in various sizes to accommodate different dog waste amounts. They come in standard sizes suitable for both small and large dog breeds.
3. Thickness: Dog poop bags have a suitable thickness to ensure they are strong and leak-proof, preventing any accidental spills or messes.
4. Easy-to-Use: The bags are designed with an open end for easy scooping and a tie-handle or a built-in seal to securely close and seal the bag after use.
In addition, we also support customized color and pattern printing to meet customers' needs for appearance design. Adding fragrance can also make the poop bag not emit bad smell and better protect the environment.
Please kindly note that we exclusively serve wholesale clients and do not engage in retail sales of our poop bag. The pricing of our products is based on the quantity ordered, offering competitive rates for bulk purchases.
Experience the quality and comfort of our premium dog poop bag and offer your customers a product that stands out for its exceptional performance and customer satisfaction. Get in touch with us today and let us meet your wholesale requirements with our reliable and high-performance dog  products!