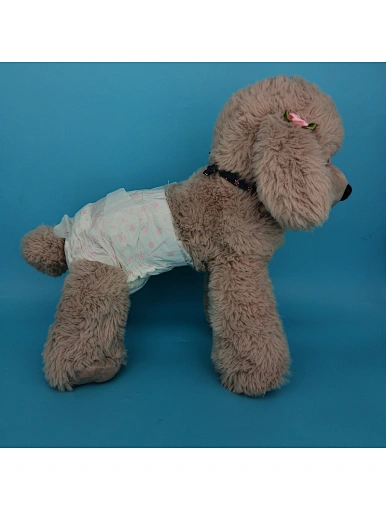 Disposable Female Dog Diaper
1.Soft Cotton Surface:made of premium materials, great absorbency and breathable dog diapers.
2.360° leak-proof protection, the super absorbent core can absorb urine quickly.
3. Magic Sticker,elastic waist design ensure your puppy fit securely, you can adjust fastener tapes to keep diapers stay in rignt place.
4.Color-changing Wetness indicator:can tell if you need to change it by the discoloration or disappearance of the Wetness indicator.
5.Tail Hole(for Female dog),can let the dog's tail free.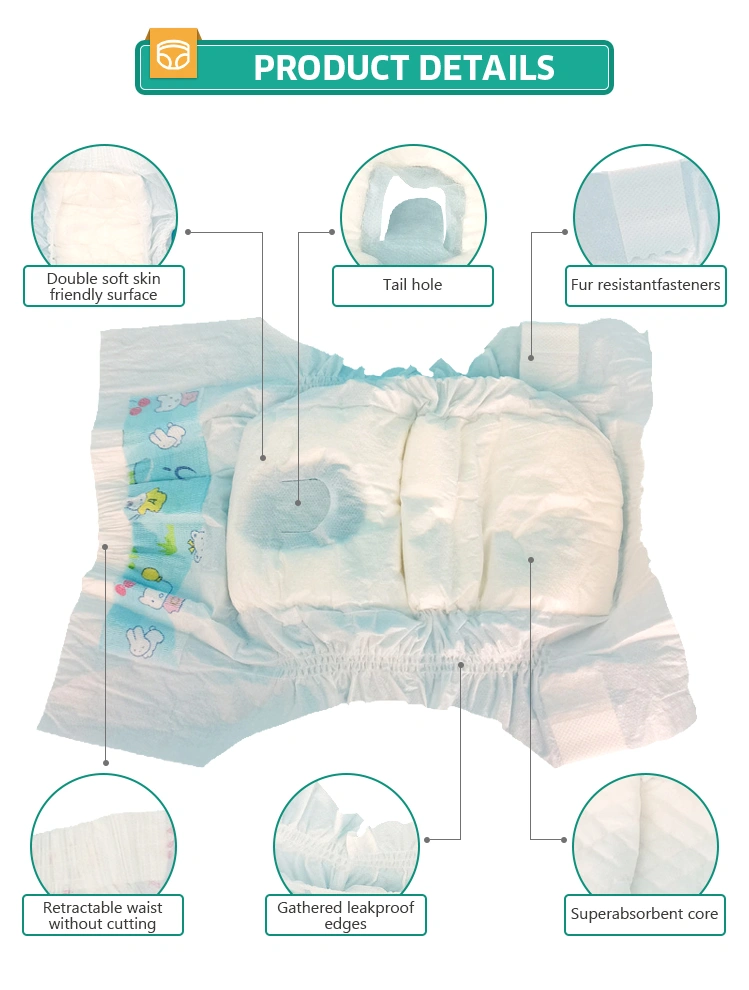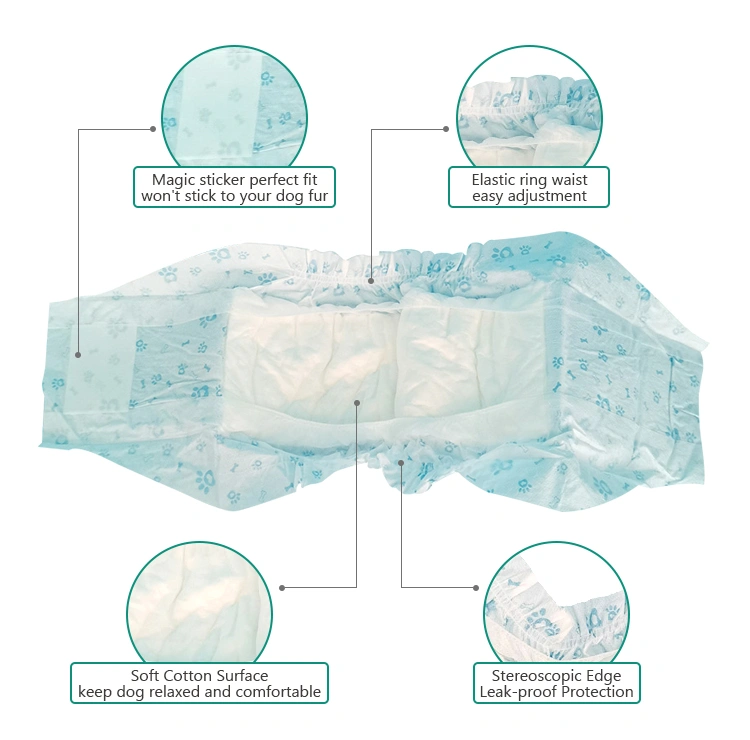 Disposable dog diapers are suitable for a variety of scenarios, including indoor urine management, senior dog care, travel, post-operative care, and special occasion use. They offer pet owners a convenient and hygienic solution to help maintain a clean and comfortable environment.
For dogs of different sizes, we also have a comprehensive size measurement table anda variety of patterns and color customization services for customers to choose from.
①The surface layer of dog diapers is made of soft materials to ensure the comfort of pets and effectively prevent urine dripping.
②Utilizes highly absorbent material that quickly turns urine into a gel, ensuring the surface stays dry and prevents urine from spilling.
③The bottom layer adopts a composite bottom film and a urine display, which can prevent leakage and allow you to check the absorption of the diaper at any time.
④The waist sticker adopts Velcro to prevent pulling on the dog's hair.
In our commitment to excellence in wholesale custom products, we are proud to offer a wide range of custom pet care products including Disposable dog diapers,pet mats andpet poop bags. We understand the unique needs of each pet, so we not only focus on innovative designs, but also with more heart and care to ensure that every detail fits the needs of you and your furry companions.
Whether it's meeting your dog's urine management needs, providing a comfortable resting environment, or handling pet waste easily and conveniently, our product customization service will create an unparalleled experience for you and your pet.Our expertise lies in tailoring wholesale solutions to your specific needs, and we do not engage in retail services. We extend a warm invitation to our clients to inquire about comprehensive product details.