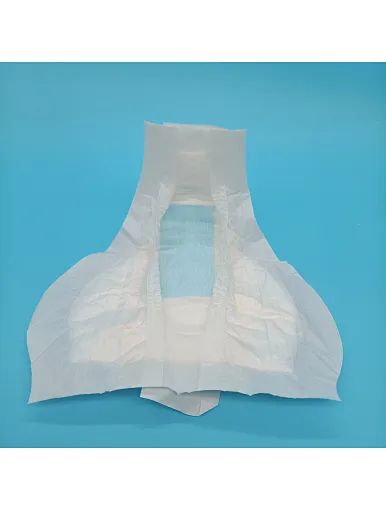 Guards for Men with ADL Men's Sanitary Napkins
1. Designed for Men: Male sanitary pads are designed with consideration for male anatomy and needs, providing a better fit for male body characteristics.
2. Strong Absorption: Utilizing highly efficient absorbent materials, male sanitary pads effectively absorb urine, sweat, and other secretions, keeping the wearer dry and comfortable.
3. High Comfort: The product employs soft materials that conform to the male body's curves, offering a comfortable wearing experience.
4. Reduced Embarrassment and Discomfort: For issues like urinary incontinence, male sanitary pads can mitigate embarrassment in social situations by providing extra protection.
5. Facilitating Health Discussions: Promoting male sanitary pads aids in fostering discussions around men's health, alleviating societal taboos related to such concerns.
Men's sanitary napkins
, tailored to address unique male needs, have gained recognition as essential hygiene products. These pads are designed to provide comfort, protection, and discretion for various situations. Men's sanitary napkins also consist of distinct layers, each serving a specific purpose to enhance absorbency and minimize leakage.
Innovative Surface Materials: An array of materials, including hot air non-woven fabric, pure cotton, spunbond, mesh, and biodegradable options, can be selected for the surface layer. These materials effectively absorb moisture, ensuring dryness and comfort for users.
Diverse Chip Options: Just like in women's sanitary pads, Men's sanitary napkins also offer versatile chip options. These include Negative ion chips, Blue ADL (Acquisition Distribution Layer), Tea Polyphenols chips, Organic Herbal chips, and more. These chips enhance functionality and cater to specific preferences.
Absorbent Core: Similar to women's pads, the absorbent core in Men's sanitary napkins comprises wood pulp and superabsorbent polymers (SAP). This core rapidly absorbs fluids, securely locking them away to prevent leaks.
Additional Protection: Some designs may feature wings or extended flaps to enhance protection against leaks. These wings also ensure that the pad stays securely in place, especially during active movements.
Customization: Just like women's sanitary products, patterns and colors can be customized for both the pouch film and PE/Clothlike film of Men's sanitary napkins.
At Wholesome, a reputable manufacturer and supplier, we extend our expertise to produce premium-quality Men's Sanitary Napkins. While we primarily  cater to wholesale orders, we strive to meet the diverse needs and preferences of our customers with an array of sizes and designs. 
If you are interested in acquiring our top-tier Men's sanitary napkins, we encourage you to reach out to us. Our dedicated team is prepared to discuss available options, customization features, and pricing details, ensuring a seamless and satisfactory procurement experience tailored to your unique requirements.