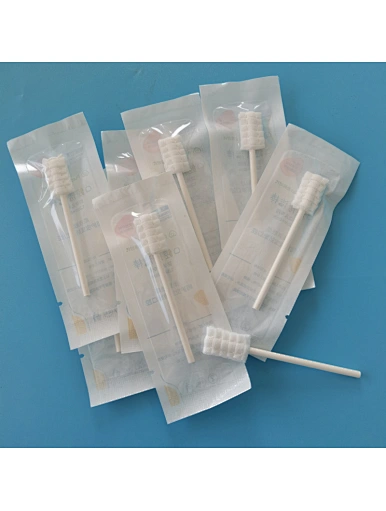 Baby Disposable Cotton Toothbrush
1. Hygiene and Convenience: Disposable baby toothbrushes can be discarded after use, ensuring baby's oral hygiene and reducing the risk of cross-contamination.
2. Portability: Lightweight and easy to carry, suitable for travel, outdoor activities, and temporary use, allowing parents to maintain baby's oral hygiene on the go.
3. Safe Materials: Made from high-quality materials, non-irritating, and free from harmful substances, ensuring safety and comfort for baby's use.
4. Designed for Babies: The unique design of the baby toothbrush caters to the size and shape of a baby's mouth, making it easy for parents to use.
5. Hygiene Assurance: Individually packaged to ensure cleanliness and hygiene for each toothbrush, suitable for different stages of a baby's growth.
Caring for every one of your baby's teeth, introducing the revolutionary Disposable Cotton Swab Toothbrush! Our commitment to your baby's oral health fuels our constant innovation, providing you with a reliable and convenient choice. 
1. Bristles: Soft bristles designed to be gentle on baby's gums and mouth, providing a delicate cleaning action without harming oral tissues.
2. Handle: The original pulp paper handle, the paper shaft has good toughness, smooth touch, and does not hurt the mouth.
3. Brush Head: Compact brush head suitable for entering a baby's mouth, effectively cleaning every corner.Cotton yarn material without fluorescent agent, healthy and safe.
4. Individually Packaged: Each toothbrush is individually packaged to ensure hygiene and protection from dust, making it convenient for carrying on the go.
From those first teeth, a baby's smile holds endless possibilities. Let's light up their future with joyful grins. A Future of Smiles Starts Here. From smiles, bright futures begin. We go the extra mile for each of your baby's smiles. Choose our Disposable Cotton Swab Toothbrush to bring the gentlest care to every tooth, enhancing the brilliance of their smiles.