Adult Diapers New Adult Diapers Nappies Adults In Diapers
Adult Diapers New Adult Diapers Nappies Adults In Diapers
customize

Tjianjin China

10 day

170,000 pieces / day
CCAD-001 uses high-quality wood pulp and Japanese SAP, reusable magic type, soft clothlike base film, and high water absorption.
Adult Diapers New Adult Diapers Nappies Adults In Diapers
Item No.

Material

Size

Weight

(g)

Absorbent

capacity(ml)

CCAD-001

Hydrophilic nonwoven fabrics

USA fluff pulp

Sumitomo/San-dia/BASF SAP

waterproof non-woven fabric

Clothlike backsheet

Magic tape

Leg cuff&leakguard

ADL

Waist band

wetness indicator

M

210

4000

L

215

5000

XL

220

3800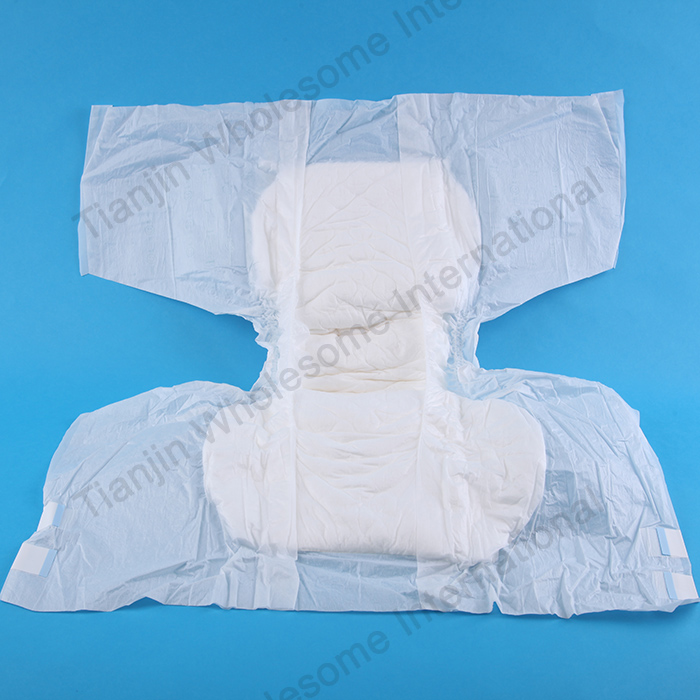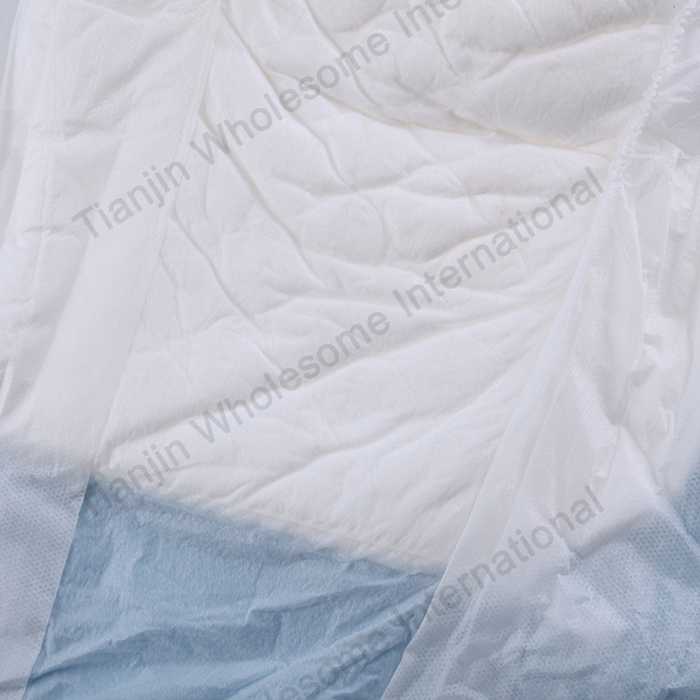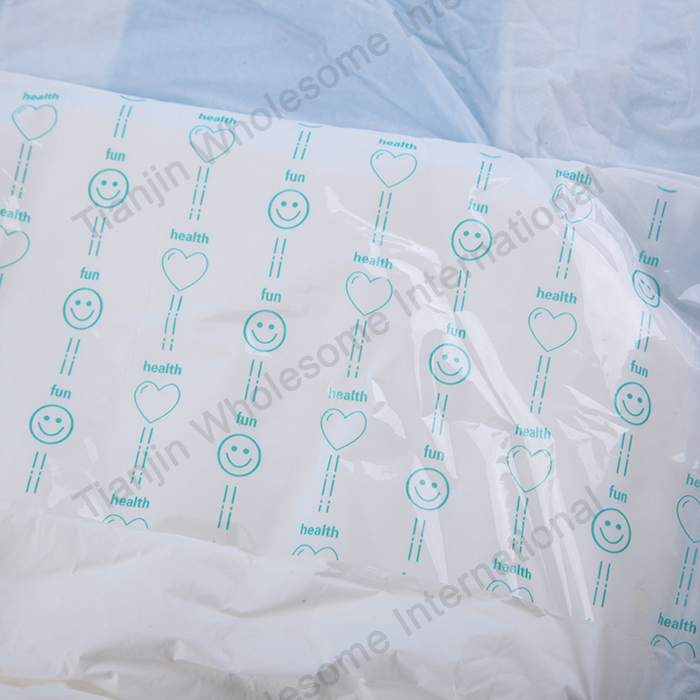 Factory Overview
Tianjin Wholesome is a branch of Tianjin CRX Hygiene Products Company, we are an OEM & ODM factory. Located in Tianjin, adjacent to the port. After 16 years of exploration and development. At present, we can provide the most suitable incontinence products for different customers. And has a professional foreign trade team, exclusive customer service to follow up from placing orders to receiving goods.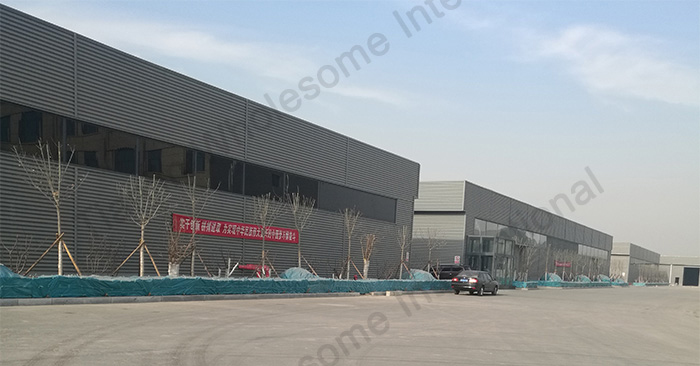 Certifications
We take our product and partner seriously. Our incontinence products have the industry's most important certifications. We can make sure you have the right license in the local market.

Exhibition
In order to ensure that the foreign trade department understands the international market dynamics and customer needs, we participate in 3-4 exhibitions in different countries every year.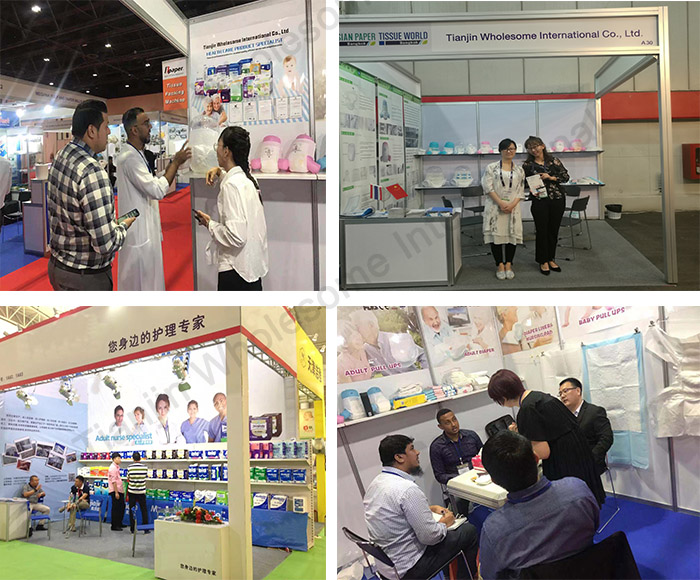 Training and Learning
The Ministry of Foreign Trade regularly exchanges production experience with the production department, and regularly participates in internal company training and some excellent foreign trade courses.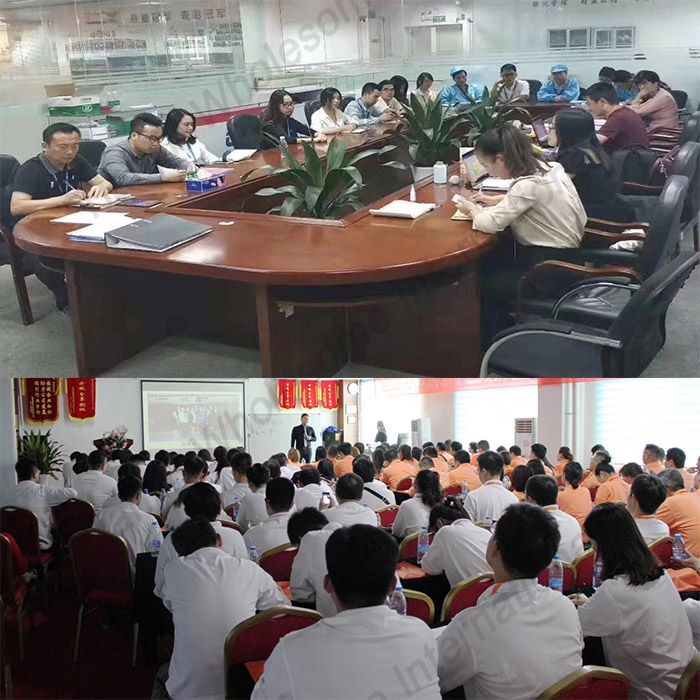 FAQ
About the sample
Q. Is it free sample?
A. We can provide free samples, but the customer needs to pay the postage, the official order, we can return.
Q. What samples can be provided?
A. Because it is a customized product, we can only provide samples in the warehouse. If there are requirements for sample parameters, please contact customer service.
Q. If I don't have the sample I want, can I proof it?
A. You can proof, but you need to pay the proofing fee. 50 pieces or less, the proof will be refunded after the official order
About formal orders
Q. How much is MOQ?
A. OEM usually, we can have a size of 20 ft for 2 sizes. If you do not require product parameters, MOQ is less, please contact customer service
OBM, if you have the right shipping method, no MOQ
Q. I want to customize the new packaging, what are the requirements?
A. We welcome customers who customize packaging. If you have a packaging design, we make a bag based on your design. If not, we can design it for you for free.
Q. What is the MOQ of the package?
A. Normally, the MOQ of the package is 10,000 pieces. But if your packaging is less colored (if your packaging is a simple print design), MOQ can be as low as 1,000. For more details, please contact customer service
Q. I am new to the industry. Do you have any support?
A. We can recommend products in the right target market and reduce MOQ.